Enter an oasis of Dutch Design, street food and cocktails. In an environment where sustainability and luxury go hand in hand and where the music fits perfectly with the environment and the atmosphere. During the evening the music will be turned up a little bit, because at Clichee time stands still.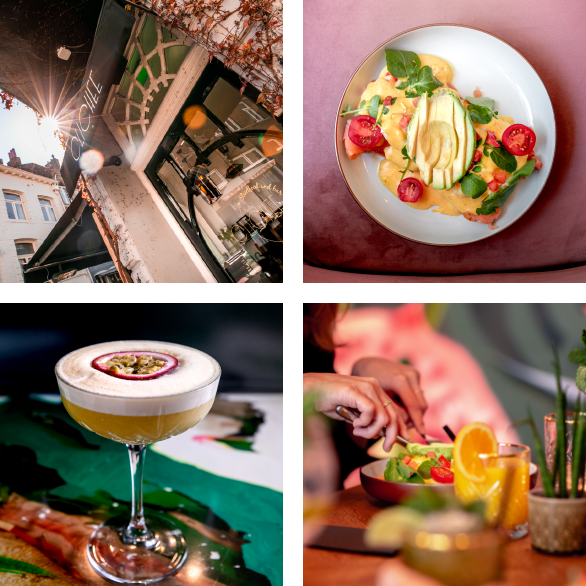 All day brunch – Streetfood – Diner
Clichee is open on Wednesday evening (from 16 o'clock) and Thursday until Sunday (from 10 o'clock) for all day brunches, street food (lunch or diner, as you prefer) and drinks.. Inspiration for the dishes on our menu is gained from all over the world and is always up-to-date: totally hip. Our menu changes regularly and can be found here.
Sunday is a day to enjoy. To recover from your week and get ready for the following. And how do you do this best? Exactly, with lots of delicious food (including the necessary alcoholic snacks of course)
During the Sunday Brunch at Clichee, we treat you and your company to a delicious Sunday afternoon in a relaxed way: a choice of several egg dishes from the category poached on our brunch menu and a selection of sweets to close the party. At our Sunday Brunch we serve Mimosa, Bloody Mary or Bellini (you choose), coffee or tea and juices.
Celebrate life on Sunday?
Just on Sunday (for groups we can make an exception)
At least two persons (because alone is so alone)
€30 per person
Please make a reservation in advance via 043 310 1020 or via info@clichee.nl
Possible all day
Also possible for groups (if desired also possible on other days)
"One cannot think well,
love well, sleep well,
if one has not dined well."
Virginia Woolf, A Room of One's Own